Most of us believe esthetics as an industry developed in the last century to help us look our best. However, the practice of esthetics been around since Ancient Egypt. Most of us are familiar with the movies Ben- Hur, Spartacus, Mummy, The Scorpion King, and the classic Ten Commandment. Have you noticed the women and men were well groomed and wore make-up and their hair was beautifully done with colorful stones? in almost every scene someone was bathing in warm bath oils or receiving a facial before a big battle. It's clear that Egypt was the leader in esthetics as well as other neighboring countries. Let's talk about some of the early beliefs and how it compares to today's esthetics.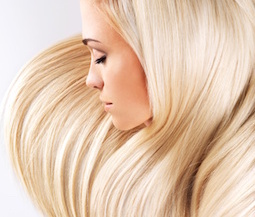 For Egyptians, grooming was deeply entrenched in both legend and religion. The use of incense, baths, perfumes and cosmetics was thought to purify the self, which in turn would lead to a balanced universe. Does this sound familiar? After a visit to your local spa, salon or nail shop you feel relaxed, rejuvenated and balanced. Your universe is in order.
Did you know that early hair removal was practiced for centuries by the Roman men? In 454 B.C the Roman male began shaving his facial hair and head believing the concept of hairless skin made them more sensual and cleaner and attractive to potential mates. This concept is true today. Think about it, when you see a man fresh from the barber shop; he's much more attractive and approachable.
Early Spa began in Ancient Greece; Greeks enjoyed a variety of baths, from hot water tubs to hot-air sweat baths. Most of the tubs were accompanied with a sports center or a gymnasium. Much like the gyms today. It was proposed that the cause of all diseases lay in an imbalanced of the bodily fluids. It was advised that bathing, perspiration, walking, and massages would help balance the body. Again, think about it? Most of us seek the first opportunity to soak in a hot tub after a vigorous workout at the gym. Or receive a facial during that well-deserved vacation.
Today Esthetics is an important part of the beauty industry.
Esthetician
offer a variety of services available at your local spa or schools like John Amico School of Hair Design and Skin Care, from facials, face peels, Microdermabrasion's, make-up application, skin care treatments and relaxation. So, what are you waiting for, schedule your appointment today. Aren't you worth it!
Link:
https://www.johnamicoschoolofhairdesign.com/#tell-more-about-john-amico